Bandung is a young and vibrant city that seeks to strengthen its growing reputation as a technology city in Indonesia – Teknopolis. Mayor of Bandung, Ridwan Kamil, has a vision of Bandung as Smart City which utilizes the concentration of higher education institutions and universities and its relatively young age.
Bandung Smart City Vision is based on an exciting or emerging technology company. There are technology companies focused on software development such as Website, Mobile Application and Desktop Application.
1. 41studio
41studio is a Ruby On Rails based company, a software developer that provides customized solutions for web development and mobile apps development. For all the business you need. 41studio is one of the web and mobile app company located on Ruko Setra Mas Residence Cimahi West Java. Currently 41studio is opening job vacancy as web developer, web designer, and graphic designer. If you are a high creativity and want to work with us, for more information you can visit us at 41studio.
2. DotERB Solution
DotERB Solution is an IT services company based on Ruby on Rails, this company is engaged in software development. The company is located on Jl. Batu indah XI No. 36a, Batununggal, Bandung City. DotERB Solution offers services as well as products related to marketplace, news portal, hotel booking engine, B2B e-commerce and also ERP. For more information, you can visit DotERB Solution.
3. PT Sangkuriang
PT Sangkuriang is one of the IT companies in Bandung which is engaged in system and software development. The mission of this company is to provide the right solutions for clients who want to create amazing IT products and services. You can visit PT Sangkuriang on Jl. Sampurna No.9, Pasteur, Sukajadi, Bandung or website PT Sangkuriang.
4. Rumah IT Bandung
.
Rumah IT is an IT company that wrestle in the field of software development and established since 2011. Located on Jl. Sariwangi, Parongpong, West Bandung Regency, this company provides mobile app, web design and logo services using Ajax, PHP, ASP.Net, Java, JSP and many more. For more information visit at Rumah IT.
5. PT. Orion IT Solution Bandung
PT. Orion IT Solution Bandung is an IT company located on Jl. Taman Mekar Abadi I No.76, Mekarwangi, Bojongloa Kidul, Bandung City. Established since 1999, the company offers a wide range of services including web design, graphic design, web creation, software, e-commerce, databases, and multimedia. In addition, PT. Orion is also very expert in process integration, CD-ROM presentation, web hosting and also web marketing. For more information, you can visit the website at Orion Solution.
6. Mitrais
Mitrais is software development company with offices in Jakarta, Bandung, Yogyakarta, and Bali. In business since 1991, Mitrais have written software or installed systems for nearly 500 clients. Located at Jalan Prof. Drg. Surya Sumantri No.8-D, Sukawarna, Sukajadi,Bandung, West Java 40164, for more information you can visit Mitrais.
7. Arkamaya
Arkamarya is Software Development company from Bandung which located at Jl. Batununggal Mulia XIII No 58 , Mengger, Bandung Kidul, Bandung, Jawa Barat 40275. Arkamarya established since 2011. For more information visit Arkamaya.
8. WGS
WGS is a software development company that located at Jalan Soekarno Hatta Jl. Soekarno Hatta No. 104, Babakan Ciparay, Bandung. The company has a mission to lighten the process of technological innovation and industrial automation. For more information visit at WGS.
9. Javan cipta solusi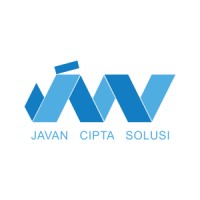 JAVAN is a software development company based in Bandung and Jogja. JAVAN provides software development services for hundreds of clients such as BTPN, SC Johnson, Telkom Sigma and others. JAVAN also create many startups such as NGOMIK.com, Hartaku.com, NGASONG.com and others. Located on Gg. III, Cicaheum, Cicendo, Kota Bandung, Jawa Barat 40174, and for more informationvisit Javan Cipta Solusi.
10. Sahaware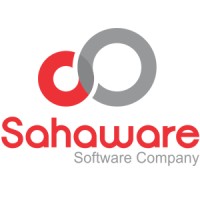 Sahaware is a software company located on Jl. Banda No.40, Citarum, Bandung Wetan, Bandung City, West Java 40115. Sahaware undertakes various projects ranging from brainstorming, problem solving, application design and website development. For more information Sahaware.
Is there any software development company that we missed? Let us know by commenting in the provided section below.