Technology companies create the devices and services that ease modern life. They encompass such businesses as telecommunications, data processing, software and hardware.
Who wields the youngest among tech CEOs?
Here are World's Youngest tech CEOs, all of whom have yet to see their 45st birthday.
1. Evan Spiegel
Evan Spiegel was born on 1990, he is the co-founder and CEO of the American Mulitinational Technology and social media company Snap Inc, which he created (as Snapchat Inc.) with Bobby Murphy and Reggie Brown while they were students at Stanford University. He was named the youngest billionaire in the world in 2015.
In 2012, Evan left Stanford to focus on Snapchat shortly before completing his degree.While studying product design at Stanford he proposed Snapchat as a product design class project, an idea which his classmates ridiculed. Spiegel co-founded the mobile application Snapchat along with Bobby Murphy and Reggie Brown. He is the Founder and CEO of Snap, Inc.
2. Mark Zuckerberg
Mark Zuckerberg is known as the inventor or Founder of facebook, The company he founded is the largest social network in the world with users as much as nearly 3 billion.
Zuckerberg attended Havard University where he launched Facebook from his dormitory room on February 4, 2004 with college roommates Eduardo Saverin, Andrew McCollum, Dustin Moskovitz, and Chris Hughes. After the group began expanding the company across college campuses, it expanded rapidly, reaching one billion users by 2012. Zuckerberg took the company public in May 2012 with majority shares.
Zuckerberg was born into an upper-middle class family in the town of White Plains, New York, in 1984. His father, Edward Zuckerberg, is a dentist, and his mother, Karen, a psychiatrist. He has three sisters.
The future Facebook CEO showed interest in software coding even as a child. In the mid-1990s, he built a program that allowed computers in his father's dental office to share data, and also linked them with computers used by him and his sisters in the same building, which served as the family home. Zuckerberg dubbed the program "ZuckNet."
3. Marisa Mayer
Marisa Mayer (Age 42) is an American information technology executive, formerly serving as the president and chief executive officer of Yahoo!, a position she had held starting July 2012. It was announced in January 2017 that she would step down from the company's board upon the sale of Yahoo!'s operating business to Verizon Communications for $4.8 billion.She would not join the newly combined company, now called "Oath," and announced her resignation on June 13, 2017.She is a graduate of Stanford University and was a long-time executive, usability leader, and key spokeswoman for Google.
4. Jack Doresy
Jack Doresy (Age 41) is an American computer programmer and Internet entrepreneur who is co-founder and CEO of Twitter, and founder and CEO of Square, a mobile payments company.
In Oakland in 2000, Dorsey started his company to dispatch couriers, taxis, and emergency services from the Web.His other projects and ideas at this time included networks of medical devices and a "frictionless service market".In July 2000, building on dispatching and inspired in part by LiveJournal and by AOL Instant Messenger, he had the idea for a Web-based realtime status/short message communication service.
When he first saw implementations of instant messaging, Dorsey wondered whether the software's user status output could be shared easily among friends.He approached Odeo, which at the time happened to be interested in text messaging. Dorsey and Biz Stone decided that SMS text suited the status-message idea, and built a prototype of Twitter in about two weeks. The idea attracted many users at Odeo and investment from Evan Williams, who had left Google after selling Pyra Labs and Blogger.
5. James Park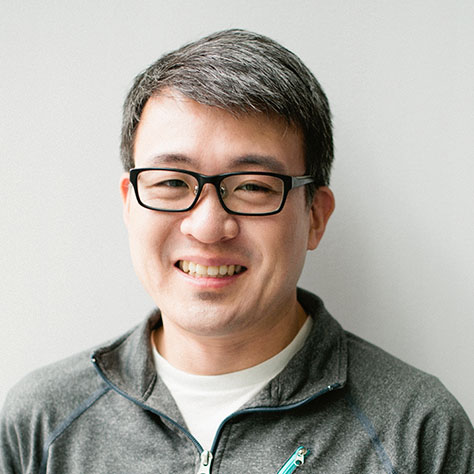 James Park is a Korean-American technology entrepreneur. He co-founded and is CEO of Fitbit. He was named in 2015 among Fortune magazine's 40 Under 40, an annual ranking of the most influential young people in business. With a net worth of $660 million estimated by Forbes, he is ranked #29 in the magazine's America's Richest Entrepreneurs Under 40 in 2015.
6. Rich Williams
Rich Williams is 42 years old. Prior to serving as CEO, announced November 3, 2015, Rich Williams served as Chief Operating Officer for Groupon, a position he earned in June 2015. He also serves as President of North America, a position he's held since October 2014. He was previously Groupon's SVP of Marketing. He joined the company in June 2011 with nearly 20 years of experience. Throughout his career, Rich has overseen some of the largest online marketing programs in the world, including the analytics and technology that power them.
Immediately prior to joining Groupon, he ran Worldwide Marketing and Advertising at Amazon. While at Amazon, Rich split his time between building scalable software to manage Amazon's global automated advertising programs and coming up with TV ads for the Amazon Kindle (among other things).
Prior to joining Amazon, Rich spent nearly 7 years developing marketing programs and technologies in a variety of leadership roles at Experian, including running marketing for Experian's Interactive companies and launching Experian's Real Time Marketing platform in its Marketing Services division. Before his time at Experian, Rich mostly walked the Earth like Caine from Kung Fu, earning room and board in exchange for working odd jobs in marketing, advertising and creative.
7 . Larry Page
Larry page (Age 45) is an American computer scientist and Internet entrepreneur who co-founded Google with Sergey Brin. Page is the chief executive officer (CEO) of Google's parent company, Alphabet Inc. After stepping aside as Google CEO in August 2001, in favor of Eric Schmidt, he re-assumed the role in April 2011. He announced his intention to step aside a second time in July 2015, to become CEO of Alphabet, under which Google's assets would be reorganized. Under Page, Alphabet is seeking to deliver major advancements in a variety of industries.
So guys, All of them are the youngest tech CEO companies. So, who is your favorite?
Notice all off them above, work very hard to make a helpful product for peoples. So if they can make it you can make it and help peoples in the future.
Don't forget to share, comment and follow 41studio for upcoming post.