Software development is the process of conceiving, specifying, designing, programming, documenting, testing, and bug fixing involved in creating and maintaining applications, frameworks, or other software components. There are technology companies focused on software development such as Website, Mobile Application and Desktop Application. In Jakarta there are several software development companies ready to help you.
1. CODE.ID
CODE.ID was previously a unit business of INTEGRASI, a system integrator established in 1999 that also provides software development services. INTEGRASI was listed in Jakarta Stock Exchange and went to back to become a private company again in 2007. In 2015, CODE.ID become an independently run company which currently has around one hundred passionate software developers with a myriad number of skill sets. Located at APL Tower 26th Floor, kav 28,, Jl. Letjen S. Parman, RT.9/RW.5, Tj. Duren Sel., Grogol petamburan, Kota Jakarta Barat, Daerah Khusus Ibukota Jakarta 11470. For more information visit CODE.ID.
2. Profescipta
Profescipta is an IT Solution and Software Development company providing e-statement solution, billing statement, and software custom development service. Profescipta has more than 10 years experience in the IT industry delivering services for wide range of industries and domains such as financial, banking, automotive, and retail locally as well as internationally. Located at Titan Bldg Jl Brigjen Slamet Riyadi 7 Titan Bldg 3rd Fl Kebon Manggis, Matraman Jakarta Timur 13150 DKI Jakarta. For more information Profescipta.
3. Dexcode
Founded in 2012, Dexcode Indotama is a growing company focusing on software development for web and mobile platform. It's mission is to help businesses reach their customers more effectively and efficiently. Located at Jl. Kelapa Hybrida Raya QG 10 / 37, RT.4/RW.11, Klp. Gading Bar., Klp. Gading, Kelapa Gading, Jakarta Utara, Daerah Khusus Ibukota Jakarta 14250. For more information visit Dexcode.
4. Curalib
Curalib focused on serving the digital strategy and software development. Located at Ruko Cempaka Mas Blok D1 / 30, Jl. Letjend Suprapto, RW.8, Sumur Batu, Kemayoran, Kota Jakarta Pusat, Daerah Khusus Ibukota Jakarta 10640. For more information, you can visit Curalib.
5. Erasoft Indonesia
Erasoft Indonesia established as a software House company in Jakarta in 1988. With the support of 10 computer experts, Erasoft initially focused on developing Erasoft Business Application Software and providing ERP software solutions. Nowdays, PT Erasoft Indonesia is supported by over 100 experienced and certified Software experts who works software Development on a full-time basis to serve thousands of corporate customers. Located at Jl. Alaydrus No.37, RT.2/RW.2, Petojo Utara, Gambir, Kota Jakarta Pusat, Daerah Khusus Ibukota Jakarta 10130. For more information visit Erasoft.
6. Software Seni
Software Seni has launched thousands of websites over the past 4 years with clients ranging from Australian businesses like varlah.com to Indonesian company like Astra International Tbk. Located at Jl. Pakuningratan No.15, Cokrodiningratan, Jetis, Kota Yogyakarta, Daerah Istimewa Yogyakarta 55233. For more information visit Software Seni.
7. Silverfox
Silverfox is software solutions provider for late funding stage start-ups, corporate and government entities in Southeast Asia with our main clients based in Indonesia and Singapore. Silverfox focus on developing professional software with timely delivery. During the development process, it collaborate with clients to formulate the best-practice for the software and ensure that the finished product is ready to be utilized at their will. By providing a full set of consulting, design and development services, Silverfox aim to be a trusted and reliable technology partner for our clients. Located at Gedung South Quarter, Tower A Lt. 7H, R.A. Kartini, Cilandak Bat,, Jl. R.A.Kartini, RT.10/RW.4, Cilandak Bar., Cilandak, Kota Jakarta Selatan, Daerah Khusus Ibukota Jakarta 12430. For more information visit SILVERFOX.
8. Javalina Development
PT. Javalina Development, a subsidiary of JPG Technologies, Inc (www.medimobile.com), is a software development company that focuses on the Healthcare segment. We are a technology driven company with 70% of our resources being software developers.
PT Javalina is a technology driven company with 70% of our resources being software developers. MediMobile foster an environment that allows software developers to grow their skills through collaboration focusing on the latest and greatest technologies. Located Wisma IWI, 7th Floor, Unit 9, Jl. Arjuna Selatan Kav. 75, Jakarta Barat, Jakarta, DKI Jakarta, 11530, Indonesia. For more information visit Javalina Development.
9. Bahana Informatif Global
Bahana Informatif Global (BIG) as a software house assure the software is owned by the customer and can incorporate features from other software programs. PT BIG also written and designed the custom software to meet the client's specific business processes. Located at Kencana Tower, Level 2, Business Park Kebon Jeruk. Jl Raya Meruya Ilir No. 88, RT.1/RW.5, Meruya Utara, Kembangan, Kota Jakarta Barat, Daerah Khusus Ibukota Jakarta 11620. For more information visit Bahana Informatif Global.
10. Infuture Indonesia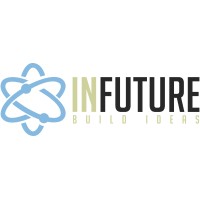 Infuture Indonesia is a company that provides an application and new technology. Infuture provides IT system integration, professional service and software development. As a privately-owned company, Infuture provides IT Consultancy, software design and development as well as professional services that currently focus spots in Jl Gandaria Tengah II, No. 26, Kebayoran Baru, Jakarta Selatan, DKI Jakarta, Indonesia. For more information visit Infuture.
Is there any Ruby on Rails company that we missed? Let us know by commenting in the provided section below.