Are you looking for iOS Development company? We will provide some information of iOS development companies to help your needs.
1. 41studio
41studio provides several awesome services by building the elegant website and mobile application. With us you can create the mobile applications of your own and give you a great experience in exploring the technology through your hands. There are many mobile applications you can rely on for your daily and business activities, such as social media, travel, translator, GPS, or even your mobile version of your website. Our mobile developer team are expert with iOS Development, Android Development as well as with React-Native Development for hybrid mobile app development. Located in Setra Mas Residence Ruko No. 5-6, Jl. Encep Kartawiria, Citeureup, North Cimahi, Cimahi City, West Java 40525, and you can visit us at 41studio.
2. Nextweb Technologies
Nextweb Technologies is experience in developing mobile, iOS, and Android apps. Which is located in Jl. Setia Budi Barat No.30, RT.3/RW.4, Karet Semanggi, Kecamatan Setiabudi, Kota Jakarta Selatan, Daerah Khusus Ibukota Jakarta 12910. You can visit at Nextweb Technologies.
3. Flipbox
Flipbox is a mobile app solution company based in Jakarta, Indonesia. Flipboxspecialize in iOS and Android application strategy, design, and development. Located in Jl. Bangka Raya No.2B, RT.2/RW.5, Kramat Pela, Mampang Prpt., Kota Jakarta Selatan, Daerah Khusus Ibukota Jakarta 12720 and you can visit at Flipbox.
4. Dihardja Software
Dihardja Software Solutions is a mobile & web application design and development company based in Tangerang Selatan, Indonesia. Dihardja develop native iOS and Android applications, Unity-based games, and web apps for clients globally. Located at Ruko Prominence 38H No.10, JalanJalur Sutera Boulevard, Alam Sutera, Tangerang Selatan, East Panunggangan, Pinang, Banten, 15326, and you can visit at Dihardja Software.
5. Timedoor
Timedoor application development team shape your idea and publish your Android, iOS application to the Apple Store, Google Play. Located in Jl. Tukad Citarum Gg. DD No.999, Renon, Denpasar Sel., Kota Denpasar, Bali 80226, and you can visit Timedoor.
6. Firzil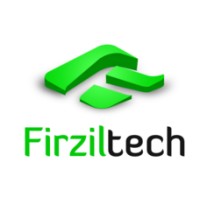 Firzil is a mobile application developer company based in Depok, West Java. Firzil create useful mobile applications for iOS (iPhone, iPad) and Android. For more information you can visit Firzil.
7. Mahoni Global
Mahoni Global is a Mobile Application Developer company from Indonesia that has been built since 2009. At early begin, we only use a single platform for their application, which was iOS from Apple, Inc. In times, by the increasing of technology and market, Mahoni.com is now running for three platforms: iOS, Android and Windows. Located in Ruko Rungkut Megah Raya Blok J-11, Jl. Raya Kali Rungkut No. 5, Kali Rungkut, Surabaya, Kota SBY, Jawa Timur 60293, and you can visit at Mahoni Global.
8. Dycode
Dycode is very experienced in mobile app development, desktop app development and also can provide education on how to develop functional applications on mobile iOS and also Android . Located in Jl. Setrasari Kulon II No.2, Sukarasa, Sukasari, Bandung. You can find out more information about Dycode through official website Dycode.
Is there any iOS development company that we missed? Let us know by commenting in the provided section below.