The best apps for Android keep your life running smoothly and efficiently. They allow you to get information you need and communicate with others without feeling limited by a small screen. Whether you need to get in touch with colleagues to update them on your work progress or sign and return a document ASAP, the best productivity apps help you get it done and in a way that's ideal to the mobile environment.
1. Zedge
Zedge is a mobile content discovery platform and community where users can download content to customize their smartphones and other mobile devices. The app includes wallpapers, ringtones, alert tones, app icon customization, which is currently in its beta form, and which is only available for Android phones, and games on the Android, iOS and Windows Phone platforms. Zedge has more than 170 million installs Android and iOS.

2. Walli
Walli is an application that lets you download thousands of backgrounds in high definition directly to your Android device. The quality of the backgrounds that you'll find on this app also comes guaranteed from its own community of artists.
The Walli interface is divided into a series of tabs. This way, you can quickly access the most popular backgrounds, different background categories, and backgrounds that have been specially selected by the application's creators. It's important to keep in mind that the creators of the backgrounds also receive monetary compensation (though it won't come from your pocket, don't worry).
Walli is an excellent way to customize your device, and it offers a lot more than the majority of similar applications where you can download wallpapers. The large community of users means there is a large selection of high-quality backgrounds, making this application a real treasure trove of amazing wallpapers.
3. Google Maps
Google Maps virtually owns the navigation apps scene and it remains of the best Android apps ever. It gets frequent, almost weekly updates that seem to only add to its incredibly generous list of existing features. Aside from the very basics, Google Maps gives you access to places of interest, traffic data, directions to things like rest stops or gas stations, and they even let you have offline maps now (albiet temporarily). If you add to that the Waze experience, which includes tons of its own features, and you won't need another navigation app.
4. Google assistant/ Google search/ Google Now
This is one seriously powerful app. It also works on most Android devices. You simply download the app and then enable it. From there, you can ask it whatever you want. It also supports a variety of commands. You can control lights, ask about population control, and it can even do simple math problems for you. There are a variety of products like Google, Bose QC II Bluetooth headphones, Home and Chromecast that extent the functionality even further. There is also a second Google Assistant app for those who want a quick launch icon on the home screen. The hardware stuff costs money, but Google Assistant is free. Amazon Alexa is another excellent app in this space, but it doesn't support flagship devices in the way we'd like to see.
5. Google Play Music/ Youtube Music/ Youtube
We don't typically recommend streaming services to people. Everyone has their preferences and saying that one is better than another is a matter of opinion at this point. Except for Google Play Music. The app can read both your local files and the music you like online. Additionally, you can upload tens of thousands of songs to the service for free. YouTube is kind of a given. There's more content there than a human person can watch in several lifetimes. That includes music videos, educational videos, news videos, reviews, video game let's plays, and a whole lot more. YouTube Music is also now a thing. However, it's not quite as good as Google Play Music yet. We expect the service to improve dramatically over the next year. They are the best music and video streaming package on mobile as long as they remain tied together.
6. Facebook messenger
The trouble with most messaging platforms is that they require you to enlist your friends to join, too. Not so with Facebook Messenger, because most of the living (and even the recently deceased) population already has a Facebook account. Facebook Messenger is loaded with bells and whistles, notably a huge library of stickers, video and voice calling, SMS messaging, and even the option to send payments to friends. It's also surprisingly privacy-conscious; you don't need an account to use the app, entering a phone number is optional, and you can send secret messages that use end-to-end encryption so neither the FBI nor Facebook can read them.
7. Google Drive
Google Drive isn't just a cloud storage service. In addition to syncing and storing your files, it also includes a powerful mobile office suite, so you can create and edit files from your phone. Drive can even store your files locally, for offline viewing and editing. It might not replace your desktop office utilities, but it comes surprisingly close. It also makes it easy to collaborate on and share documents with other people, regardless of platform.
8. LastPast
Humans are bad at creating passwords, and we're bad at remembering things. Thankfully, there are password managers like LastPass. A password manager generates a unique, complex password for each site or app that requires one. When you need to log in, LastPass fills in the correct information for you. LastPass also securely stores your personal information so you can quickly fill out those tedious forms when you're signing up for a service. It includes a way to safely share passwords with other people, even after you've departed this mortal realm. A new pricing structure lets you create an account and sync passwords between all your devices—mobile or otherwise—for free.
9. Netflix
When it comes to mobile video streaming, Netflix is hard to beat. It boasts a massive (if unstable) library of TV shows and movies and top-notch features like offline viewing and 4K streaming. Netflix is also leading the way among streaming services by producing critically acclaimed original programming like Luke Cage, The Crown, Narcos, The OA, and Stranger Things, to name a few. It even offers a decent selection of streaming anime titles. Netflix is no longer just about killing time; it's about keeping up with the conversation about the latest hit shows.
10. Soptify
There are many ways to listen to music on your phone, whether it's from Google Play Music or the human-curated Slacker Radio. Spotify, however, offers a winning combination of clear, crisp audio and a massive catalog spanning tons of genres. Collaborative playlists let you and your friends enjoy custom mixes, and runners will love the integrated beat-matching workout settings. Its multidevice support is impressive, too, letting you switch playback from one device to another remotely. If you only plan to use one streaming music service on your Android device, Spotify is the one to choose.
11. SwiftKey
SwiftKey Keyboard is one of the most powerful and customizable third-party keyboards available. It hit the market several years ago with a predictive engine unlike anything any other keyboard had and the app has grown a lot of over the years. It's a free download and you can purchase themes for it if you want to. Other features include a dedicated number row, SwiftKey Flow which allows for gesture typing, multiple language support, cross-device syncing of your library and much more. It's about as good as it gets in the keyboard space. It's true that Microsoft now owns SwiftKey, but so far they have managed not to mess it up. Gboard, Google's keyboard app, is also exceptionally good and is an excruciatingly close second place here.
12. Snapseed
Google-owned Snapseed straddles the line between full-fledged image editor and filter app, all in a sleek and attractive package. Best of all is the amount of control it gives you over how filters and effects are applied to your images. It even lets you make nondestructive edits to RAW files and fine-tuned adjustments to exposure and detail levels. For creative mobile photographers, it's an excellent option.
13. NordVPN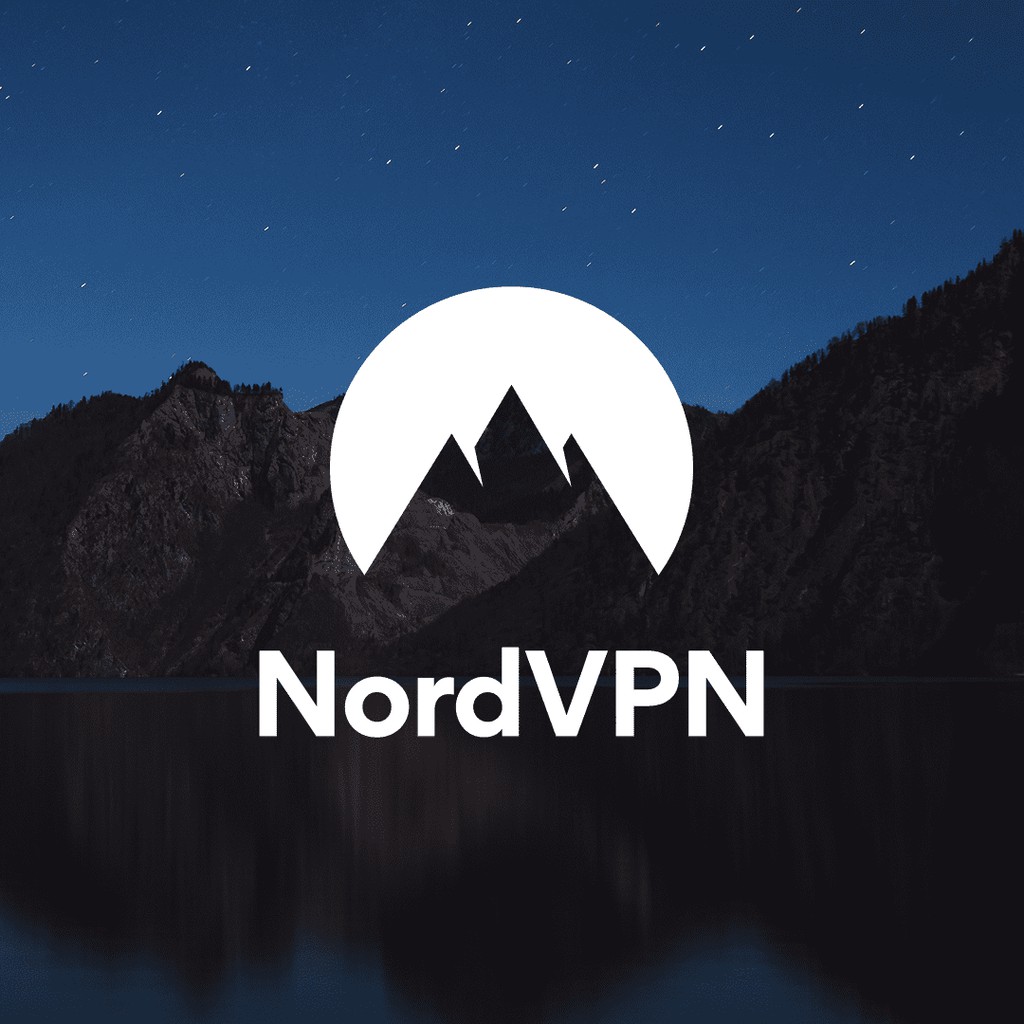 Google and mobile antivirus companies have done a great job of keeping Android (mostly) free of dangerous malware. But when you connect to a public Wi-Fi network, it's possible that nefarious individuals could be intercepting all of your information. That's why virtual private networks are so important, and NordVPN is among the best. Other fun tricks you can do with a VPN? Hiding your IP address from advertisers and accessing region-locked content.
14. PocketCast
Podcasts are a great way to catch up with the news, learn more about a certain topic, or listen to entertaining stories. The sleek and highly customizable Pocket Casts is the perfect companion for chilling out with an episode of your favorite show. The app can also sync your audio across different devices, so that you can pick up where you left off. It's never a bad time to get hooked on a podcast.
15. Nova Launcher

Nova Launcher is one of the best Android launchers that has been on Play Store for many years. The launcher is smooth and lightweight with tons of customizations. Numerous icon packs are available in the Play Store to change its looks.
Nova Launcher supports customization of app-drawer, has a scrollable dock, notification badges, folder and icon customization, and packs around a dozen gestures for ease of use. It is free to download, but its prime version unlocks a lot of other features including some locked gestures.
Do you have any business ideas to built? We are ready to help! 41studio With us you can create the mobile applications of your own and give you a great experience in exploring the technology through your hands. There are many mobile applications you can rely on for your daily and business activities, such as social media, travel, translator, GPS, or even your mobile version of your website. Our mobile developer team are expert with iOS Development, Android Development as well as with React-Native Development for hybrid mobile app development. Tell us your plan and we'll make it happen.